The House, Grounds & Facilities at Gaunts
A large country house from another age, set in extensive, wondrous grounds, peopled by merry, empathetic souls of all ages and backgrounds, offering peace and harmony.  
Behind, beneath and all around is found the essence of an inspirational Charter that has guided the fortunes of this unusual mini-hub of creative living.  Challenges to our humanness and The Real are explored in profound thought and conversation, mirrored in the fabric, danced in every leaf of protective trees, in the birds and wildlife of this unusual sanctuary; a 'second home' to tens of thousands. 
Walk with me.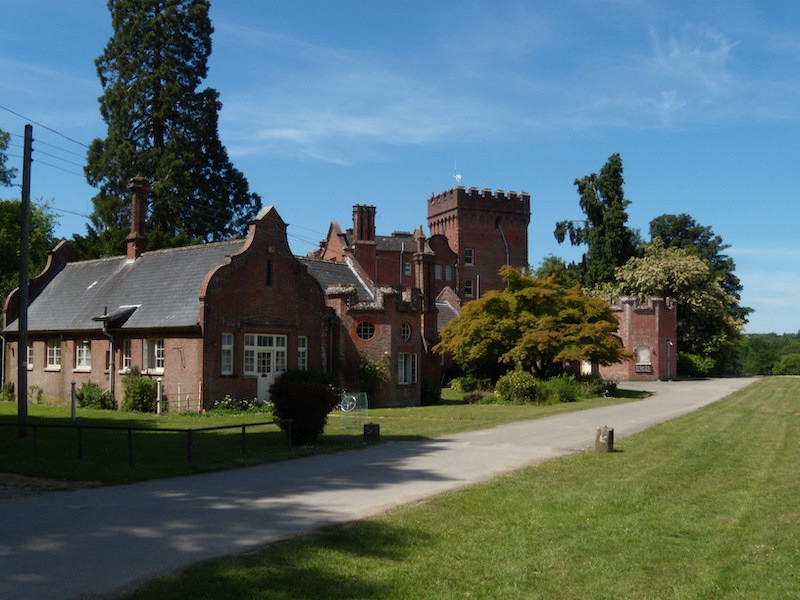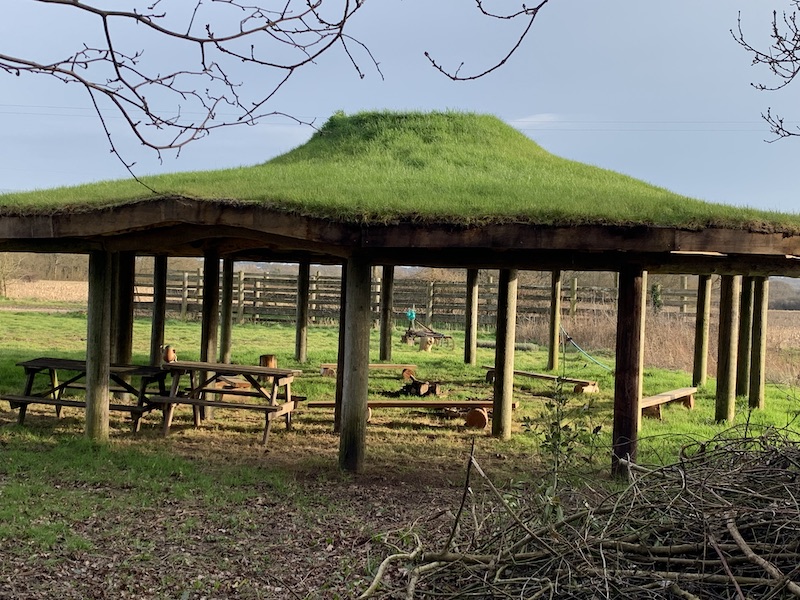 From the front door, one can stroll to the thousand year-old 'dead and alive' Chestnut Tree in parkland beyond the lake, down through ancient Ashton Wood to 'Starhenge' – a millennial peace garden – to the arboretum in Lewens Park, to the Wilderness Roundhouse, Labyrinth, 'Woodland Stage', and Fire-Pit at the far end of the lawn, to the herb and walled gardens, past the Anaerobic Digester to the newly refurbished Stable's garden surround and grass tennis court and 'Avalon Cottage', and on round to sit on the grass at 'Sunset View', just across the gravel from the front door. 
Finding Your Bearings Around the House & Grounds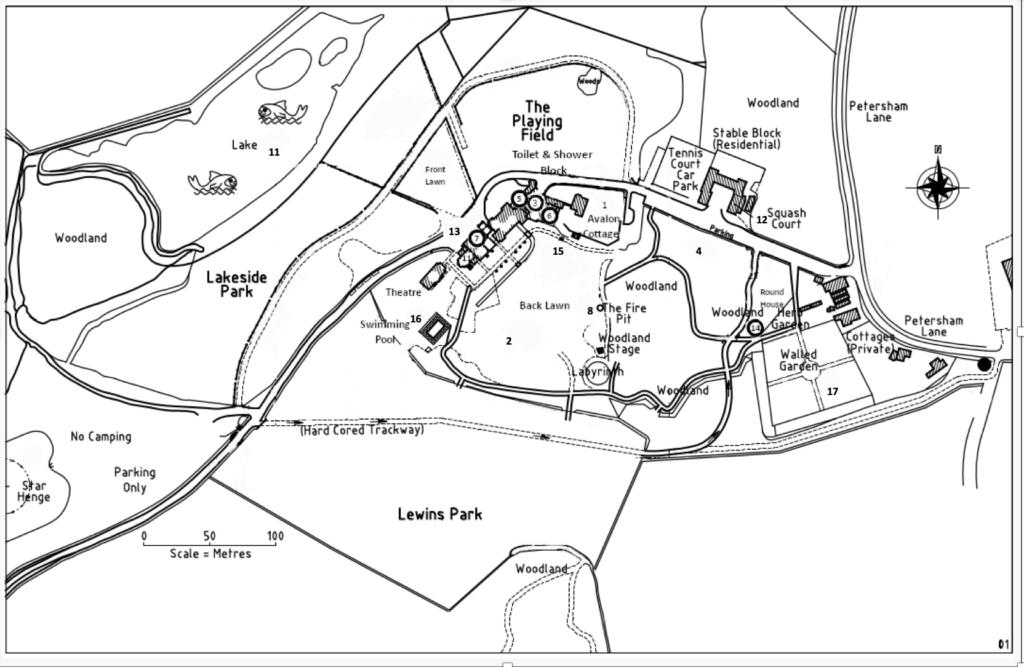 Avalon Cottage Available for visiting course leader/teachers & private retreats (by arrangement).
Camping Around the Garden Lawn edge – a flat and beautiful area.
Camping Block Courtyard showers & loos, kitchen sink for campers, plus a disadvantaged shower/room.
Car-parking for around 80 cars.
Coffee Shop located in the Courtyard.
Courtyard Cottage Is available for visiting course leader/teachers, & private retreats, (by arrangement)
Drawing Room has an extensive collection of books, audios and videos from around the world.
Fire-pit corner – Found at the bottom of the Garden Lawn with sit-around logs.
Laundry – We have our own private laundry, and clothes washing & drying facilities available for guest's use in the Stable Block between 8.00-1.00pm, by donation.
Lake – Victorian ornamental lake with circular walk.
Licensed Bar –  We have an 'on-licence' bar for guests on residential courses and functions.  The low-price bar opens at course leader's request.
Old Squash Court – Flexible space for workshops.
Reception – At client's request, we can help receive and register your guests.
Round House – A round, earth-roofed, outdoor workshop/meeting space.
Smoking – The Old Smoking Room is now the Bar. There is an open-air smoking area under the Wellingtonia down the Garden Steps.
Swimming Pool – An Open-air pool located near the house close to the Theatre.
Walled Garden – Organic garden beyond the stable block.
Stepping Inside the House
The Ground Floor offers a large Drawing Room giving onto the Old Hall, the Library, the Ballroom and Conservatory, Old Smoking Room, Dining Room, Reception, and Tea Station by the Garden Door.  Upstairs, the First Floor bedrooms are exceptional, all en-suite; the Second Floor bedrooms are mainly twins with extensive bath and shower rooms close-by; the large Top Floor rooms and bathrooms are adaptable.  The Stables offer ten en-suite bedrooms and three others with a pair of shared shower-rooms, Score's Suite, and another ten community bedrooms.  Additionally available are Avalon and Courtyard Cottages, a large shower & WC block for campers, the Coffee Shop, Therapy Suite, a Ground Floor en-suite bedroom for the disadvantaged, and the Barn Theatre, our largest indoor open space with sprung-floor.
THE OLD HALL
Filled with a majestic sense of calm, the Old Hall provides a beautiful space to gather, rest and connect.  Warmed by a log burner, it's a perfect location to rest.  Adjoining is what used to be the drawing room.  We have opened it up to join the Old Hall where it lends itself to a being a spacious restful quieter space.  There is a selection of interfaith and philosophical books here for contemplation and reflection.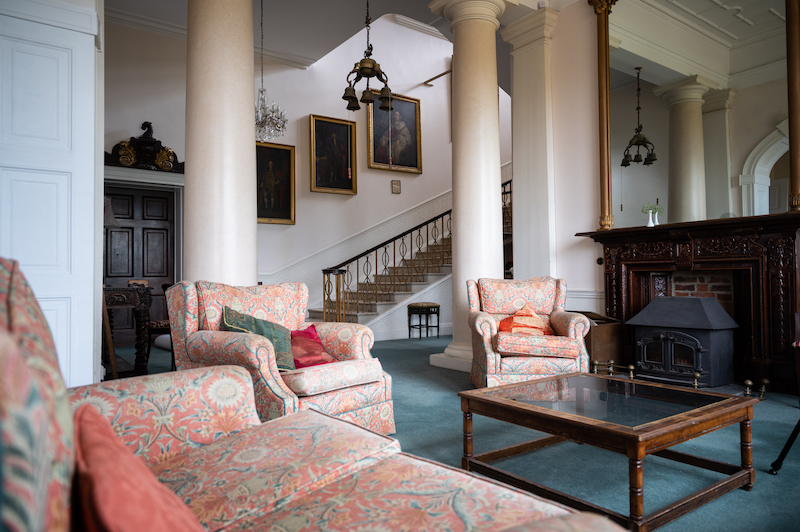 THE DINING ROOM
Elegant and with stunning views, the dining room seats 60 to 84 people.  To seat more people at the same time, we can use the Drawing Room, Old Hall,  Old Smoking Room, and/or erect a marquee outside the Garden Door if a bigger space is needed.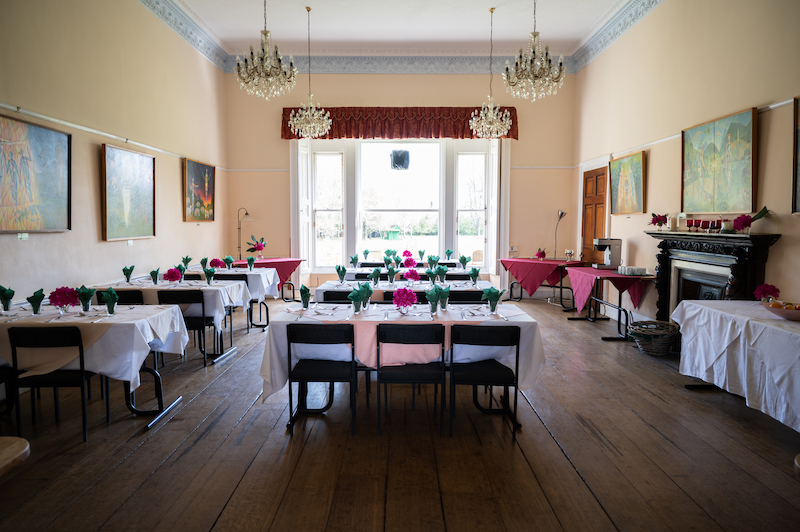 THE OLD SMOKING ROOM (BAR)
Many a fine night has been had within these walls.  It's a small, intimate venue that lends itself to end-of-day drinks, chats and songs around the fireplace.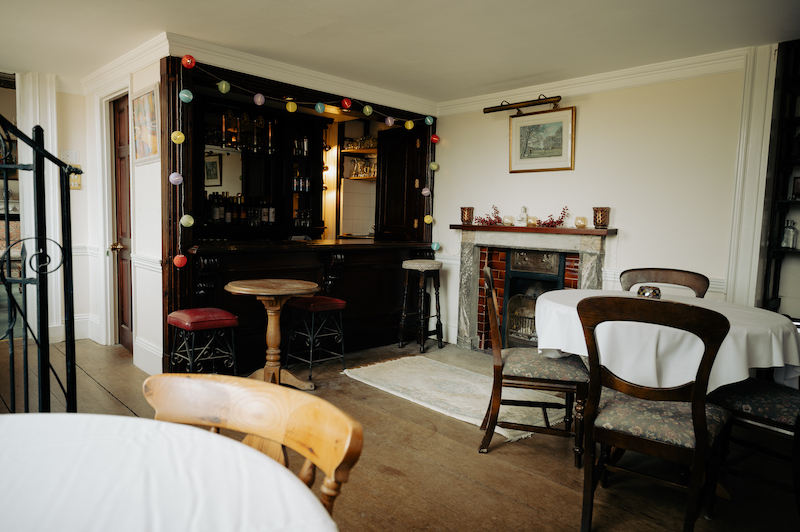 Our Workshop, Conference & Event Rooms
THE BARN THEATRE
The largest workshop room at Gaunts House.  A quiet wooden structure located near the house in close proximity to the outside pool.  The Theatre is spacious, warm and quiet with an atmospheric feel, and it can be decorated easily in a number of ways.  We have designed the space with various lighting options.  The Theatre has a sprung wooden floor which makes it priceless for yoga, dance and physical workshops.  Its light spacious nature makes it suitable for large presentations.
Accommodates:          Seats up to 150/175, with a 200 capacity for standing uses.
Size:                     (60' x 30', 19.4m x 9.7m)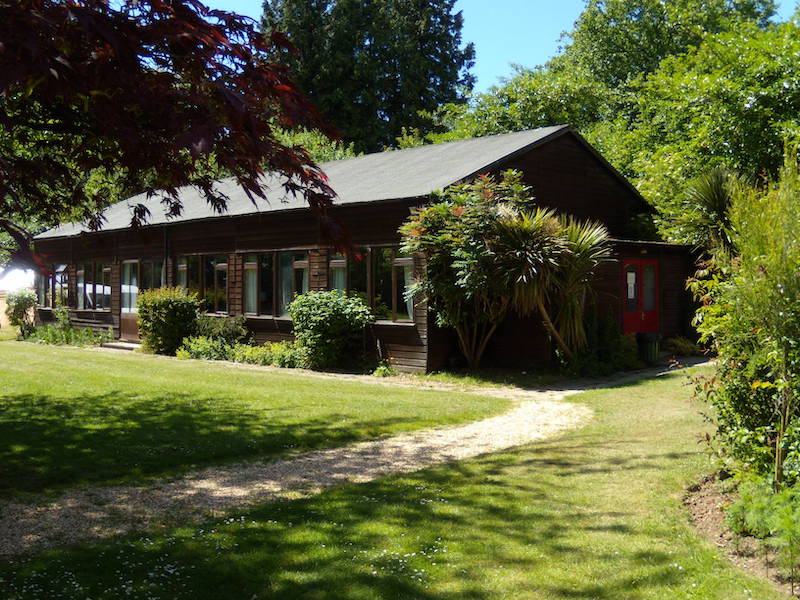 THE BALLROOM
An elegant, tranquil room with antique grand piano, suited to larger groups, lectures, and concerts.  This room is stunning lit by chandeliers or candlelight. Patio doors lead on to a small glass conservatory.
Accommodates:          Seats up to 80 with 100 people standing.
Size:                     (31' x 22', 10m x 7.1m)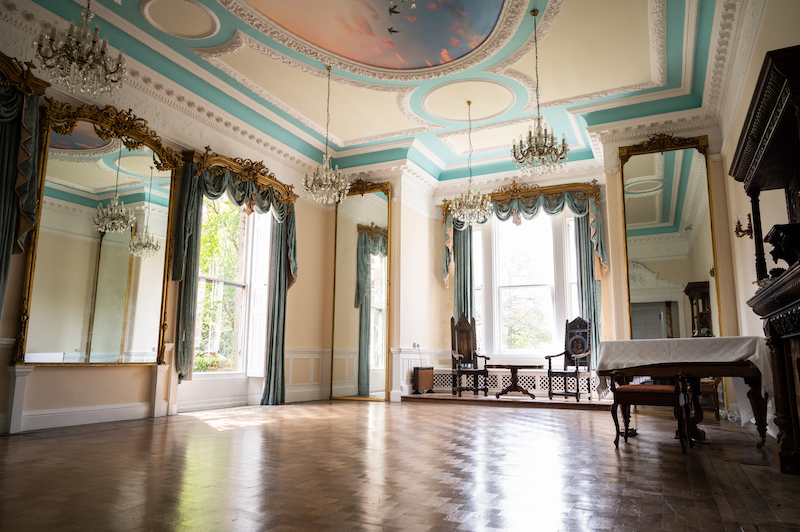 THE LIBRARY
A peaceful reflective space with a log fire and many old books – a quiet space to sit and think whilst gazing out over the lawn.  The library also contains sofas and sound equipment so that the room can be used as a workshop space.
Accommodates:  Seats up to 45 people, and 65 standing.
Size: 30' x 20', (9m x 6.5m)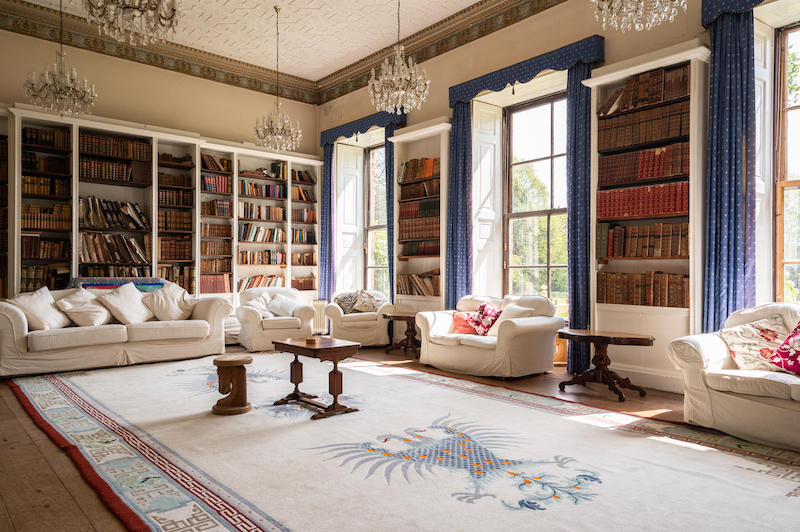 SQUASH COURT
Located in the stable block the squash court lends itself to classes of various types.  It's quiet and contained with a polished wooden floor and very high ceiling.  With its white walls it feels like a space unclaimed, ready for whatever event wants to colour the space. 
Accommodates:  Around 30 people for movement and dance.
Size: 29'8 x 18'9 (5.7m x 9m10')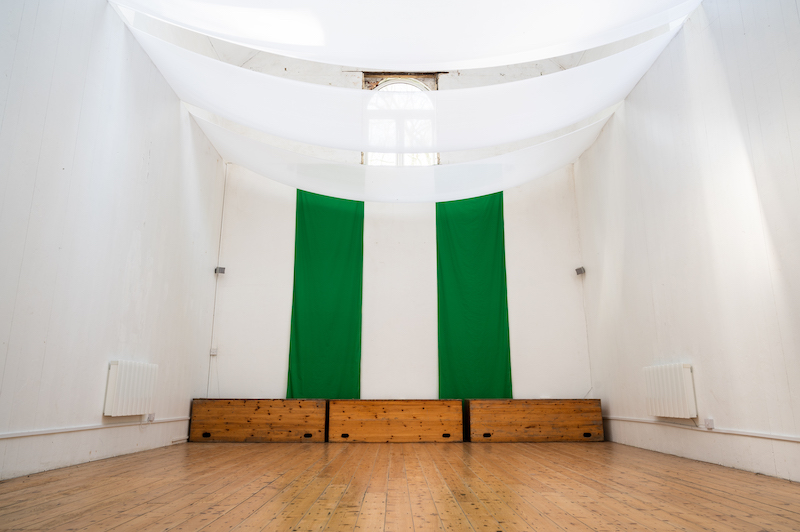 THE ROUND HOUSE
Our stunning new space built by hand using simple but effective building methods.  With a grass roof and open central fire pit, the roundhouse lends itself beautiful to song, stories and ceremony.
Accommodates:            Seats up to 90 people, and 65 standing.
Size:                               (30' x 20', 9m x 6.5m)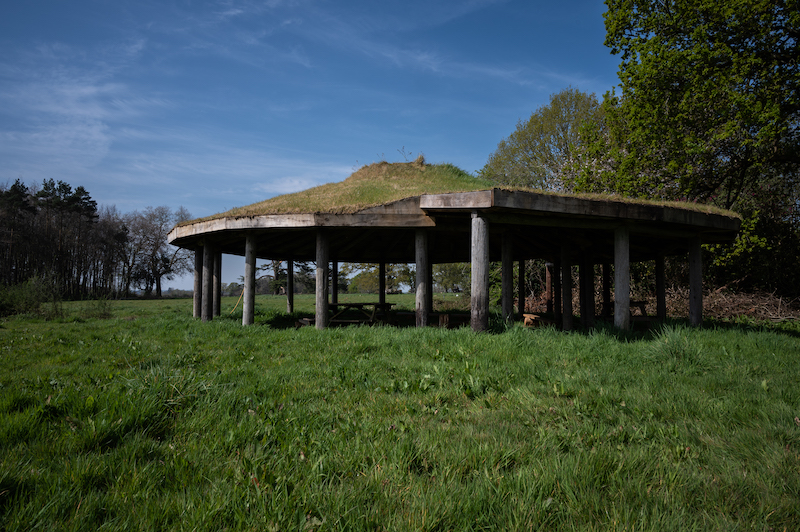 THE SWIMMING POOL
A cold-water open pool near 'The Barn Theatre', the swimming pool is a delightful way to refresh and enjoy the beauty of the house and grounds.  In the summer months the pool warms and it becomes a prime location for children playing and sunbathing.  
Size:    (39'5 x 19'5', 5.9m x 12m)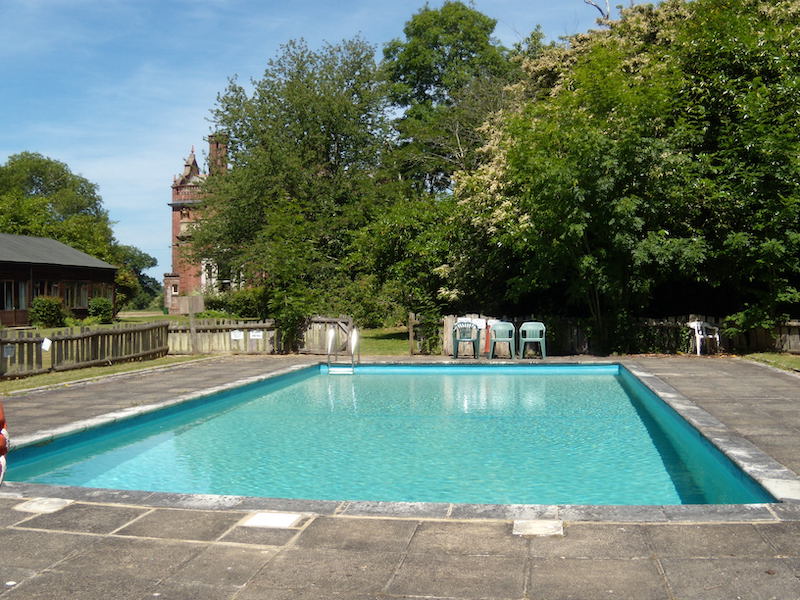 Bedrooms in the House & Stable Block
We have singles, doubles, and twin bedrooms, sleeping up to 85 odd guests, (with beds for more in shared rooms, on request), including the Stable Block, plus camping, (plus 12 live-in community rooms).
Rooms (Single, Double & Twin)
1st Floor Rooms
2nd Floor Rooms
Stable Block
Avalon Cottage
Courtyard Cottage
1st Floor Rooms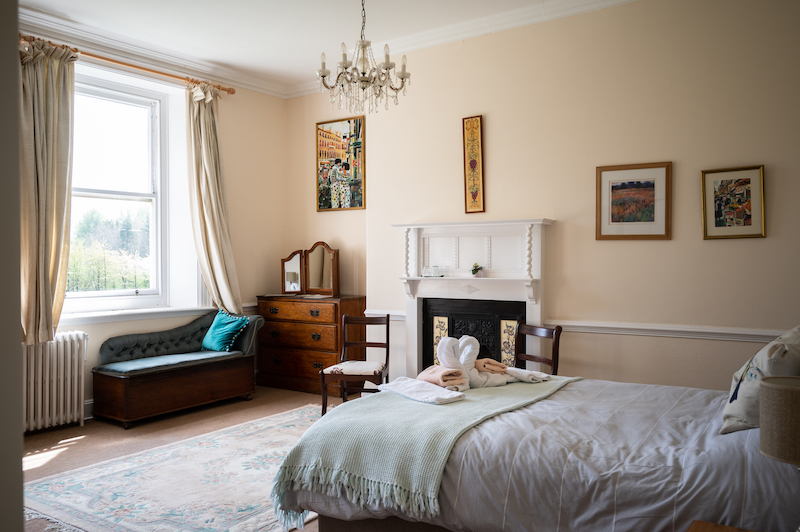 2nd Floor Rooms
Stable Block
Avalon Cottage
Courtyard Cottage
To make hosting your event easier, please feel free to look at our floorpans where you will be able to see the house & stable block layout.  Once you have booked with us we will give you access to a room allocation website page via a page link.